Who we are
Grupo Argos is a holding of sustainable investments in infrastructure. We have strategic investments in listed companies and private companies, and a solid portfolio of investments. In the Colombian stock market, Grupo Argos is an issuer of ordinary shares, preferred shares and fixed income securities, represented by strategic investors, private investment funds, pension funds, brokerage firms and investors in general (individuals and Interested in participating in the country's securities market.
Grupo Argos and its subsidiaries are formed by skilled and driven people, willing to face each project with passion and dedication. We invite you to be part of companies that provide an great work environment, generate challenging opportunities, and enable your professional development by the possibility to train with top professionals.
Our businesses are already part of your life. We are the energy that keeps the lights of progress lit in the areas where we have a presence, we are the cement that sustain our homes, roads and bridges, and, we are the highways and airports that connect you with the world.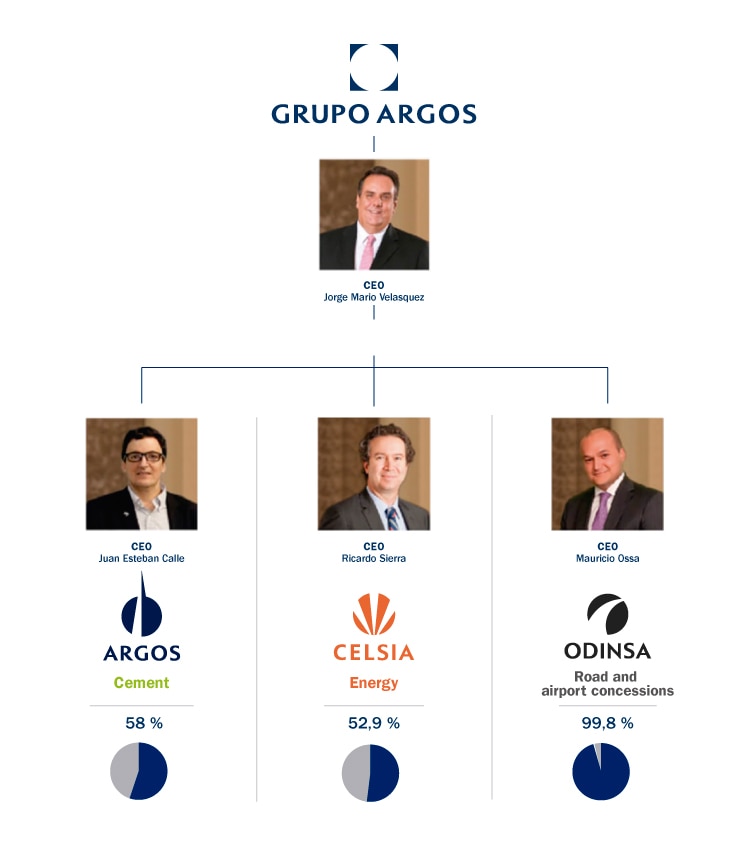 The creation of value for our shareholders is based on the diversification of our investments, offering a solid portfolio in different sectors, combining mature and structured businesses with new businesses that show potential for growth, within the framework of the commitment to sustainability in its three Dimensions - economic, environmental and social - and the application of high standards of corporate governance.
We have been part of your life from the last 80 years, in more than 18 countries and territories, and with more than 14 thousand employees.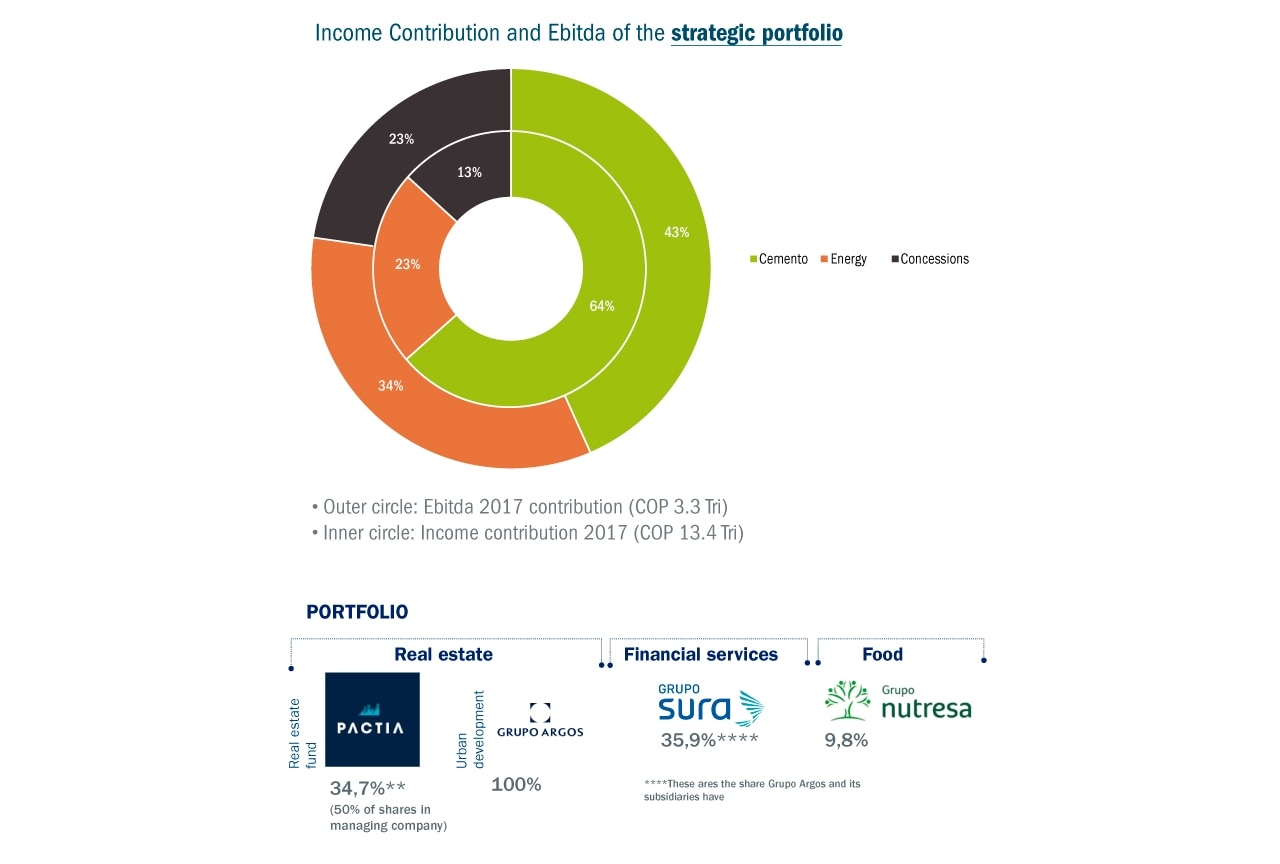 At Grupo Argos, we have SUMMA, our Shared Services Center, which provides Technology, Human Resources, Supply and Finance services to the group companies, being our strategic ally for the achievement of operational business objectives.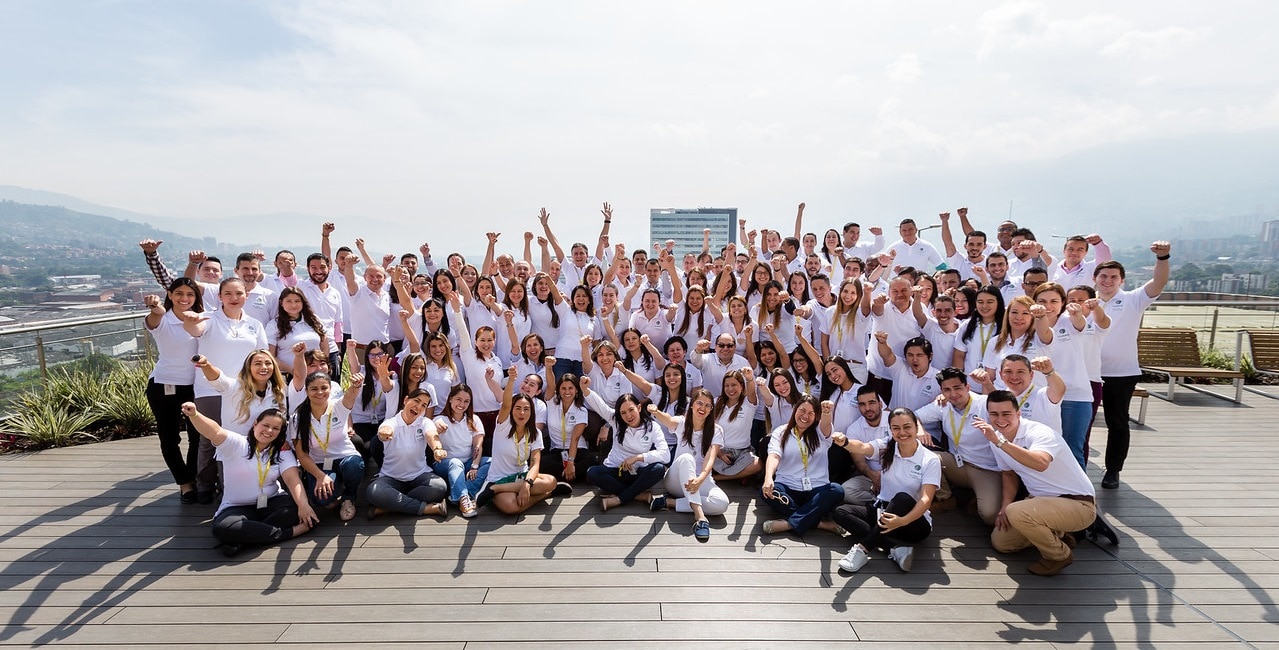 Working for us
At Grupo Argos we believe that the constant development of our employees, both in technical knowledge and in soft skills, is a motor to ensure meeting our goals in a globalized, changing and competitive environment. Therefore, we have defined three competencies that all employees of Grupo Argos or its subsidiaries must have developed:
Peer Relationships:
Teamwork and cooperation are important for us. We love people who generate environments of camaraderie, trust and support with their peers and who can easily find points of convergence and solve problems, privileging the common good on the particular.
Deep-rooted Values:
We live our values! Our employees must reach the expected results, taking care the way to achieve them does not go against respect, transparency, and compliance with legislation. We provide our employees with clear frameworks of action included in the code of conduct and we are committed to good corporate governance.
Drive for Results:
We are committed to consistently meeting the objectives with quality and opportunity, taking care of the people, equipment and procedures and maintaining concentration on the objectives, in adverse and changing situations. These characteristics allow us to comply with our strategy and contribute to the economic development of the geographies where we have presence. Ensuring concentration in the results in the midst of changing environments prepares our employees to be persistent also in the fulfillment of their personal and professional goals.
Our people
Grupo Argos promotes and values ​​diversity, inclusion and the principle of equal opportunities at work. We strive for a fair and transparent treatment to all our employees, recognizing that diversity allows us to learn from differences, generating sources of competitive advantage.
Our workplaces are made up of people of different nationalities, gender, age, capacity, marital status, collective affiliation or political and sexual orientation; dissimilar characteristics that complement us, reinforce the commitment of the employees, improve the richness of the analysis and, therefore, the decision making. In addition, Diversity & Inclusion increases the creativity and innovation that support the future sustainability of the Company.